An A-Z Guide to Creating an Efficient NFT Marketplace like OpenSea and Rarible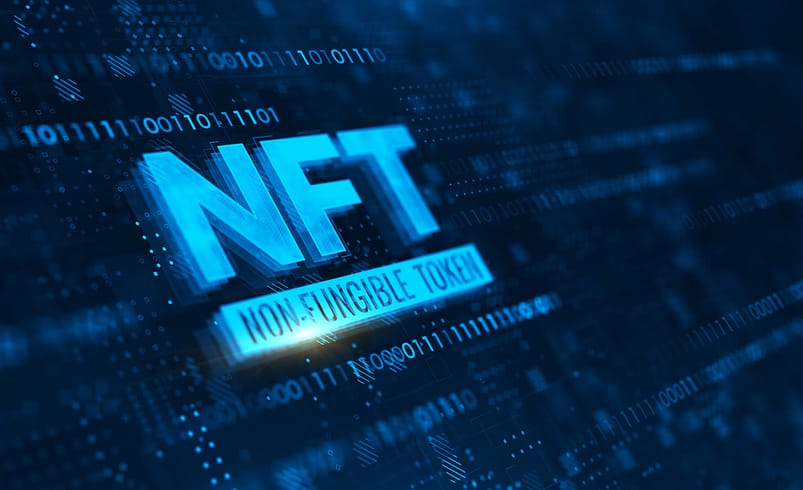 Entrepreneurship is the only way to escape from the hectic capitalistic cycle that the world is currently stuck in and struggling with, not knowing how to quit. Making a worthwhile investment that yields you more profit with time is now more than a luxury.
Every individual has the duty to save up assets for future generations to lead a financially stable life. Taking one step towards an entrepreneurial life equals taking a step for generations apart. 
If you wish to choose a business that will benefit you in the long run, there is no better option other than entering the digital world. To be more specific, making an investment in the assets that fetch you, like NFTs, could be the best and most reliable option. First of all, what is NFT? Let us see.
NFT- Non-Fungible Tokens
We are pretty confident you can understand the concept of NFTs by their very expansion. The quality of non-fungibility is what makes them stand out in the crypto world. Apart from that, there are many other qualities that make it the best kind of investment you can make. For instance, you can witness the entrance of virtual tokens in almost every other field.
From art to education, they have slowly widened their kingdom solely with the unique qualities they project and possess. By minting and trading these virtual collectibles, even a commoner can achieve financial stability comparatively quickly. 
As an entrepreneur, imagine the amount of profit you could make if you get into NFT segment with the NFT marketplace development that paves the way for it.
NFT marketplace- An introduction
A platform that is specially designed for carrying out the minting and trading of virtual tokens is called an NFT marketplace. These trading platforms run on blockchain technology that supports smart contracts, which provides smooth and safe transactions.
The most impressive part about these transactions is that they are decentralized, and hence you could save the money that you pay for the third parties in centralized transactions. If you decide to build an NFT marketplace to start your NFT venture, the best way to ensure success is to choose a white-label solution.
Why Rarible/OpenSea?
Being Multi-chain  
Rarible and OpenSea are efficient marketplaces that work on multiple blockchain networks. This feature of the marketplaces makes them stand out as the most potential blockchains of all time. Since they have access across multiple blockchain networks, they split their traffic efficiently and categorize them for efficient functioning. It saves time and makes people prefer them to other NFT trading grounds.
It is for all
One of the best things about the Rarible and OpenSea marketplace is that they work for people of economic backgrounds. While some marketplaces only allow rich people and celebrities to mint and trade their NFTs, Rarible and OpenSea brought equality to the NFT community by giving equal treatment to everyone and managing the traffic effectively.
Decentralized Transactions
Since these marketplaces run on blockchain technology, they render seamless decentralized transactions, which has captured the hearts of NFT enthusiasts. Since decentralization cuts off the involvement of intermediaries, users of these marketplaces can carry out transactions peer-to-peer with all the privacy and safety they expect.
Free of Gas Fee
There is no free lunch is a saying that fits best for the world we live in now. When you enter an NFT marketplace to mint your own virtual collectibles, you would definitely have to pay a certain amount as a gas fee. Rarible and OpenSea are a few of the most efficient marketplaces that mint your non-fungible tokens without a gas fee.
Now that we have seen the qualities of the marketplaces, we are sure you would have got an idea of why launching a Rarible and OpenSea like marketplace is the best option for your NFT entrepreneurial journey. Now let us see how to build such an NFT marketplace like Opensea.
How to Create an NFT Marketplace?
Creating an NFT marketplace like OpenSea is a task that you could do in two different ways. Let us discuss both briefly.
The Traditional Method
When you opt for the conventional way, you need to go through the following steps.
Analyze the market to understand the demands and issues it has. When you know what is demanded, you can make sure to supply it- both in terms of products and services.
Select your target audience. You need to narrow down the audience you wish to target in order to deliver services effectively and make long-term customer relationships.
Hire a team of highly qualified tech professionals to develop your platform's front and back end. The more potential your technical team is, the more efficient your marketplace will be. Therefore make sure you hire the most skilled people.
Testing your platform after creating it is mandatory. It will make sure your trading ground is free of all kinds of errors and bugs. Doing so will keep you from a lot of complaints in the future. T also has a great impact on maintaining the reputation of your company.
Deploying is the final step you must dare to take when you receive a green flag from your technicians stating that your marketplace is ready to reach the audience and benefit them. You can only launch your marketplace once you clear out all the bugs and errors.
The Smart Method
The smart method is when you walk into a white-label solution-providing company to get your Rarible clone script. Once you get your ready-made coded script, you will need a set of techies to develop the text into a working NFT trading ground. It is clearly the most cost-efficient way to build an NFT marketplace like Rarible.
The best part is that you get to personalize your trading ground as you please. You can add or remove the features in the script and make your own dream NFT trading platform while still having the efficiency and the efficient features of Rarible and OpenSea. 
Wrapping Up
You need not wait anymore to live your entrepreneurial dream as you have the door of opportunities open in front of your eyes. Just go ahead and seize the chance and make the best possible outcomes out of it.